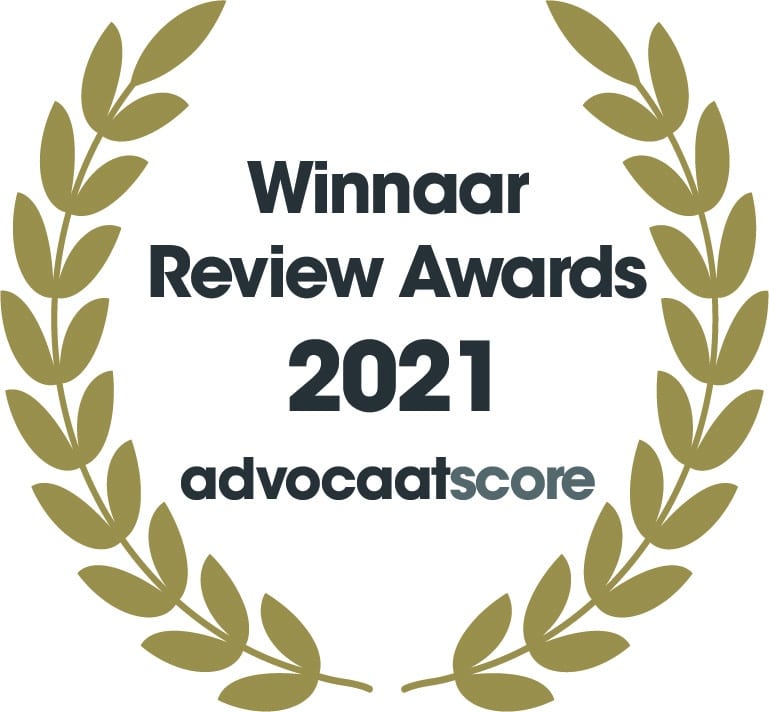 In 2021 and 2020 we are the best-rated law firm in the Netherlands in terms of client satisfaction.
To find a 
solution
 to every immigration query, that is our quest, please be welcome to challenge us. This is an attractive Immigration Program for start-ups
Essential start-up personnel
Innovative start-ups can apply for a work and residence permit for employees from outside the European Union against a reduced salary threshold: the permit for 'essential' start-up personnel. The salary threshold is € 2631 gross per month. A number of other conditions do apply.
Innovative and scalable start-up
The start-up must be innovative with scalable activities. The Netherlands Enterprise Agency (RVO) assesses the start-up and innovative character of the start-up. The RVO also assesses whether the business activities are scalable.
By 'scalable' activities is meant: that the start-up can continue to deliver a product or service sustainably while the start-up achieves rapid growth.
Continuing to supply sustainably means that the start-up can continue to meet all its financial obligations during the rapid growth.
Achieving rapid growth: this means accelerated (non-linear) value development.
The start-up is assessed as innovative if at least one of the following aspects is present:
The product or service is new to the Netherlands.
The start-up uses new technology in production, distribution or marketing.
The start-up has a new way of working and organizing.
Founders of the start-up
It is also required that the founders of the start-up have an active role in the company. This means that the founder is not just a shareholder or investor.
Financial position of the start-up
The RVO also assesses whether the solvency and liquidity are appropriate for the start-up and its plans.
RVO assumes that the financial situation is in order if the start-up has an investment agreement of at least €100,000 with a venture capitalist or Dutch bank.
Maximum number of employees and permits essential start up personel
A maximum of 15 employees can work for the start-up when a work and residence permit for essential start up personel is applied.
A maximum of 5 foreign employees of the start-up can obtain a permit for essential start-up personnel.
Who is considered an essential employee?
The essential employee for whom a permit is being requested must play an active role in the scalable and innovative business activities of the start-up. This role should be described in the business plan. The essential employee may therefore not only be a shareholder or financier.
Essential employee gets 1% stake in the start-up
The 'essential' foreign employee for whom a permit is requested must acquire a minimum interest of at least 1% in the start-up. What can that look like?
The employee gets:
Shares in the company of at least 1% at the time of conclusion of the agreement.
Depositary receipts for shares in the company of at least 1% at the time of conclusion of the agreement.
Stock Options: these stock options give the right to buy shares in the company at a pre-agreed price.
In addition, there can be:
No individual performance conditions attached to the right to the shares or stock options.
The term on which the entitlement to the shares becomes unconditional can be a maximum of three years, after the entry into force of the employment contract.
The RVO assesses which important role the employee will have within the company. And whether the employee receives the employee participation.
Salary threshold
A salary threshold of € 2631 gross per month excluding 8% holiday allowance applies. This salary threshold is in line with the lowest salary threshold of the highly skilled migrant scheme.
Duration of work and residence permit essential start-up personel
The permit is granted for the first time for a period of one year. The residence permit can then be extended.
Duration of validity RVO advice on start-up
The RVO advice on whether the start-up is innovative and meets the other conditions is valid for 3 years from the start date of the first work and residence permit for essential start-up personnel. If the start-up applies for a new permit for a new essential start-up employee within this 3-year period, the RVO will only issue advice on:
The question of whether the employee will fulfill an essential role within the start-up.
Whether the employee will acquire an interest of at least 1% in the company.
Temporary Immigration Scheme
This scheme for essential start-up personnel is still a temporary scheme, and will end on 1 June 2025. An evaluation will take place in June 2024 to determine whether the scheme is successful. It will then be determined whether this new immigration scheme will become definitive or whether the regulation will be abolished again. If the scheme for essential start-up personnel is abolished, employees who have this work and residence permit may continue to work at the start-up for one year after the abolition of this scheme. Be in Good Company. Our clients appreciate our excellent and client-oriented service.
I would like to express my deepest appreciation and gratitude for the outstanding assistance provided by the immigration lawyers at Kroes Advocaten, specifically Edward. Throughout the entire processes, Edward was not only knowledgeable but...
Very personalized ,well thought service. We can communicate effectiviely and get reponsone immediately. We are very happy with the sinciere professionalism.
This is the second time I chose Kroes to deal with my case. As always, Kroes never let me down and always approached me with a timely manner and professional suggestion/solution. Just like my first case, the 2nd time also went quite smoothly...
From the very first call, Sander Groen has treated my partner and me with respect and attention. He guided us through the whole permit application process and was always available to answer any questions. Just several months later, despite...
Hulpvaardig, doortastend, integer, heel professioneel en kundig
I strongly endorse Mr. Green's exceptional service in renewing my residency permit. His professionalism leaves nothing to be desired, and I highly recommend him to anyone seeking efficient and effective assistance.
Over the past years Kroes Advocaten arranged multiple residence/working permits for us. They have always been consistent: Excellent service, always available for questions and a very knowledgeable team!
Kroes Advocaten, specifically Esther Wolthuis, provided superb service and support throughout my application for the appropriate legal documentation at IND. My case was not a "black and white" or straightforward one but after careful...
I worked with Sheryl Goldberg on my EU Blue Card application. The thing that stood out to me was their flat pricing, which is extremely transparent and no hidden costs. From my first interaction with Sheryl, she clearly outlined the scope of...
Read testimonials from clients
Cristina Ruz, HR Director, Strategic Business Partner
"Sheryl Goldberg is one of the best Immigration professionals that I have worked with. She has a vast knowledge of the immigration system but her differentiator is the way she applies this to any business situation together with her direct and plain way to explain the solutions. In additional to this, Sheryl is great and positive person and we find her as an extension to our HR team. Thanks so much Sheryl for all your help!"
Martijn Coeveld, Director of Operations

"We consider Kroes Advocaten as one of our key partners; they play an essential role in recruiting new talent for TBA. Kroes Advocaten provide clarity early-on, get to action promptly and are responsive throughout the entire visa application process."

Marek Macek, Consulting Direct
"We have not had a single instance where Kroes Advocaten did not deliver what was promised to us. They are typically very specific about the process, costs and timelines. This is a great value-add to us, as it simply takes away another risk item and allows us to successfully live up to our commitments to our customers."
Marios Stangonis, Legal Department
"The team of KROES Advocaten leaves us always satisfied with the quality of the services they provide us with. They know very well the technicalities of Dutch immigration law and legal procedures and are able to give us precise direction within short deadlines. We feel confident that every issue we assign them is under control."

"Jelle was a fantastic partner and advisor throughout the process of applying for nearly 20 work permits for our staff. He was always very transparent about the work that needed to be completed for the best results and was very upfront about the costs of that work. We never felt manipulated or neglected, and both Jelle and his team were very pleasant to work with. We would highly recommend hiring Jelle and his team for any US companies hoping to obtain permits for working in the Netherlands."
Parag Deshpande, Sr. Director
"All expectations met. They also helped set a process for audit from IND in Netherlands for us which is really handy. They maintain a copy of each case in electronic and physical format at their office. Also reminders on expiring visas and application to renew the same in time is handy."
Nynke Doorenbos, Executive Vice President, HR, Legal and Operations
"We have been working with Kroes Advocaten for several years mainly in relation to Visa applications for expats. We value their efficiency, responsiveness and professionalism. Based on our experience in working with them, we have complete faith in their capabilities of getting the job done! On behalf of our organisation I take this opportunity to thank Sander Groen, Sarah Lindeboom and the rest of the team for always delivering excellence and organizing valuable seminars and events for knowledge sharing. Very much appreciated!"

Kailas Ugale, Manager – Visa & Immigration
"Kroes Advocaten  is a leader in the field of Dutch Immigration law, work permit and process and consistently provides us with outstanding value. Their service remains extremely client oriented, user friendly and highly efficient. Their fees are extremely competitive yet they offer solid legal strategic advice with consistently high service and results." 
Vera Hoffmann, Global Mobility Manager
"They are great to work with, responsiveness, knowledgeable and great communication to our foreigners. "

Henk Offermans, Finance & HR Manager
Kroes Advocaten have assisted us a few times now with expats coming from Japan and we can testify that they have a very straightforward approach. What really stands out is their way of communication. They are clear on every step, inform us immediately when there is new information and also help the expats, who are unfamiliar with the Netherlands, by showing them what to do in a clear way when their input is required. Our expats are very positive about the service delivered.
Venera Khairullina, Visa Strategy & Compliance Group
We  have been working with Kroes Advocaten for all our visa applications in Netherlands. They have been very efficient, responsive, and have a high-skilled team of immigration specialists. They also very good in finding smart solutions that are compliant with the local laws and regulations and they timely warn us about any changes in the local law. We are generally very pleased with their assistance.
Anurag Nautiyal, Sales Director & Head – Continental Europe
"I would like to thank Kroes Advocaten  for the excellent job that all of you have done in managing these assignments. It was professionally handled, expertly managed, with timely updates and at no point did it seem that you are not in control. "

Teresa Vanderlaan, Global Humans Resources Manager 
Many times we are all rushing to get work completed and forget the simple words of "thank you". I wanted to stop today and tell you I truly appreciate how responsive you and your team are, how you communicate and explain the world of immigration to myself and colleagues, and your availability to myself and anyone on my team. While I am half Dutch, I have heard generalizations made, that the Dutch are very slow in responding and working. That has not been the case with you and you have no idea how helpful it has been for me to work with you. So "thank you". You help me make my job easier.
Rony Barbi, Director of HR
"Fornova started working with Mr. Sander Groen on January 2016 and is using his excellent services for its employees. Mr. Groen has shown that he has vast knowledge, experience and always available to give us the professional services we needed."

Murat Alexandrovich Koedanetov, Directeur

"Kroes Advocaten has been assisting Arkoil Technologies Netherlands for many years with applications for visas and work permits for its staff, with legal issues and all our questions regarding the Aliens Act. We at Arkoil Technologies Netherlands believe that Kroes Advocaten offers excellent and client-oriented service. And points that we find very important are: flexibility, good communication, quick answers and of course solutions that are always found by Kroes Advocaten."
Pieter Viljoen Sr, CEO and founder of Infomet
"I wish to express my satisfaction and extreme gratitude for the very competent and thorough work done by Sander Groen with respect to the handling of Pieter Viljoen Jr.'s immigration matters. He is a true professional and a truly pleasant individual to work with! He is knowledgeable, factual, and wise!"
Barak Bar-Hen, CEO Elad Europe
"The Elad Europe group has started working with Mr. Sander Groen since 2007, and is using his good services for its employees. Mr. Groen has shown that he has vast knowledge, experience and good contacts within the authorities and always provided best results in minimum time."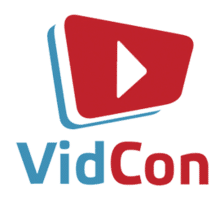 Want to know more about the start-up visa?