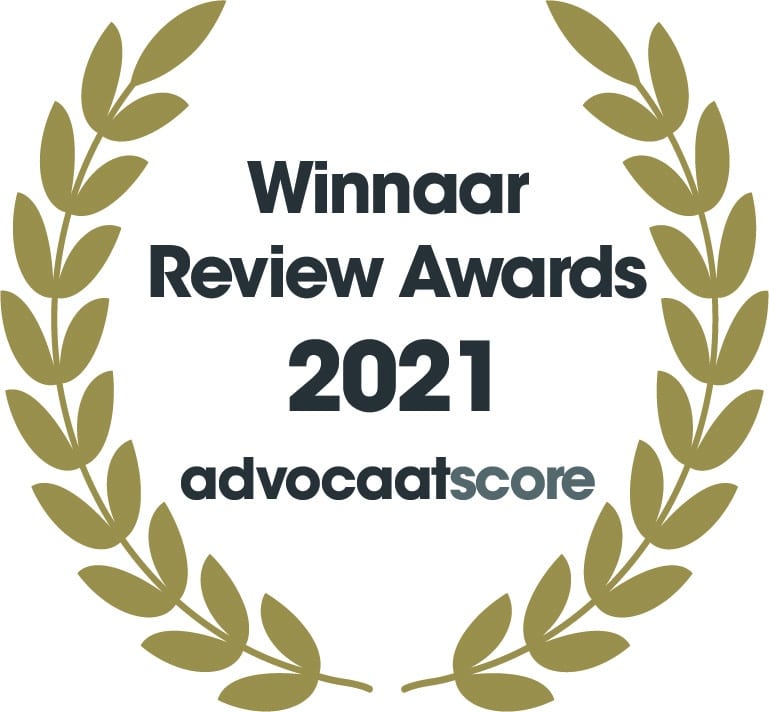 In 2021 and 2020 we are the best-rated law firm in the Netherlands in terms of client satisfaction.
To find a solution to every immigration query, that is our quest. Please be welcome to challenge us.
Our billing model sets us apart from most other law firms and is far different than traditional hourly billing. Our goal at Kroes Advocaten is to give you the best value for your money, based upon our experience and expertise.
We know that every client is unique. Each client evaluates risk differently, and places value on different things, and has unique needs to be met. Therefore each client should decide for itself what billing method makes the most sense. Regardless of which billing option you choose, you will be making a well-considered choice, and not simply choosing the only option available to you.
In most cases, we can offer you fixed fees. In addition, it's also possible to agree on a 'success fee' based upon a predetermined targeted result. Traditional hourly rates are also an option. Regular clients can also choose to work with us on the basis of a monthly or annual subscription fee agreed upon beforehand.
As we are specialists with many years of experience, we are not only able to accurately evaluate the opportunities and possibilities involved in specific cases but also to provide a good estimate of the amount of work involved in such cases. Accordingly, we can also offer our clients fixed fees for most cases.
The benefits of a fixed fee compared to the traditional hourly rate
"As a matter of principle, it [hourly billing] confuses cost with value. It encourages inefficiency or worse: if a lawyer is short of work, it can be surprising how much time a particular task takes. The hourly rate rewards the slow and the ignorant lawyer at the expense of the speedy and knowledgeable lawyer."
That is according UK Supreme Court President Lord Neuberger
"A person requiring legal advice does not set out to buy time. Rather the object of the exercise is to buy services. Moreover, there is something inherently troubling about a billing system that pits a lawyer's financial interest against that of its client and that has built-in incentives for inefficiency. The billable hour model has both of these undesirable features."
Canadian High Court in Ontario, in the case Bank of Nova Scotia v. Diemer, 2014 ONCA 851 (CanLII), 1 December 2014, par. 36.
"Hourly billing makes a firm's slowest, most dim-witted lawyers its most-valuable assets. Not because they produce the highest-quality work, but because they bill the most hours."
Sam Glover, founder and editor in chief of lawyerist.com, an online magazine about law practice.
Advantages of fixed fees
Working with fixed fees has a great many advantages. 
'Efficient and effective work becomes the name of the game'
Focus on value provided to the client, efficiency and speed
Fixed fees aligns the financial interest of the client and us. Our work is focused on efficiency, effective work and value to the client. Fixed fees emphasize problem solving.
Efficiency and speed
The client gets the benefits of the attorney's efficiency because the attorney knows that the value of the fee will diminish if the attorney is not efficient in providing the services. By hourly billing the attorney is paid more for putting more time into the case, even if the additional work does not add much value to the client. In stead of being motivated to complete the matter quickly and efficiently, the attorney is rewarded for taking more time to complete the work. The traditional billable hour creates the perverse incentive for attorneys to work slowly. By fixed fees the attorney is now best served by coming up with more efficient strategies for handling the project quickly and efficiently.
Predictability
Fixed fees provide cost certainty to the client. You will know upfront what the entire case will cost.  No surprises. This avoids the risk of a huge, unpleasant surprise when the final bill is landing on your desk. Fixed fees allows you to weigh the costs of legal representation against the benefits and enables you to make an informed decision about how to proceed with your case.
Open communication
Kroes Advocaten values client relationships and open communication. Both of which are enhanced by a fixed fee. Fixed fees encourages open and frequent communication between the client and the attorneys. Hourly billing, on the contrary, can stifle attorney-client communication, because every email and phone call will be billed.
Fixed Fees Lead to Early Assessment and Evaluation of Case
Fixed fees do not mean that you as our client will get a standard solution. We listen to your needs and goals. Before we can enter into a fixed fee agreement, we will need to thoroughly assess the case. We will have to review and evaluate each step in the process, and determine how much work will be required. We must also consider what contingencies may arise. Our fixed fee will reflect the amount of work required, the complexity of the matter, the skill set needed, and the value provided. The benefit to you is that you get a clear picture at the start of the case.
Success fee and hourly billing
In some cases, it's not possible to determine a fixed fee, for example because it's simply very difficult to estimate the amount of work involved, or the case is very large or legally complex, or the result is quite unpredictable, or many different parties are involved, or the result depends upon the procedure followed by the Immigration and Naturalisation Service and the Ministry of Social Affairs, or a combination of all the above.
We can take on these cases on the basis of an hourly rate agreed upon beforehand. In many such cases, we can also agree upon a 'success fee'. The success fee can be a fixed amount agreed upon beforehand on condition that a predefined result has been realised (for example reducing the penalty by 50%). Another option is to agree with the client on a reduced hourly rate but to also agree on a higher hourly rate that will be invoiced retroactively for the hours worked if the agreed-upon result is realised.
Monthly Retainer Attorney Fee
When an ongoing relationship is established between our firm and a client, we can also agree that our attorney fees will be charged at a flat rate per month for handling all of your  legal immigration matters.  Typically, this is an agreement for a term of several months or year, or for the duration of a case.
You should never feel reluctant to ask about fees if you have questions. You are the client, and our goal is providing you high-quality legal and client services in a cost-effective manner.