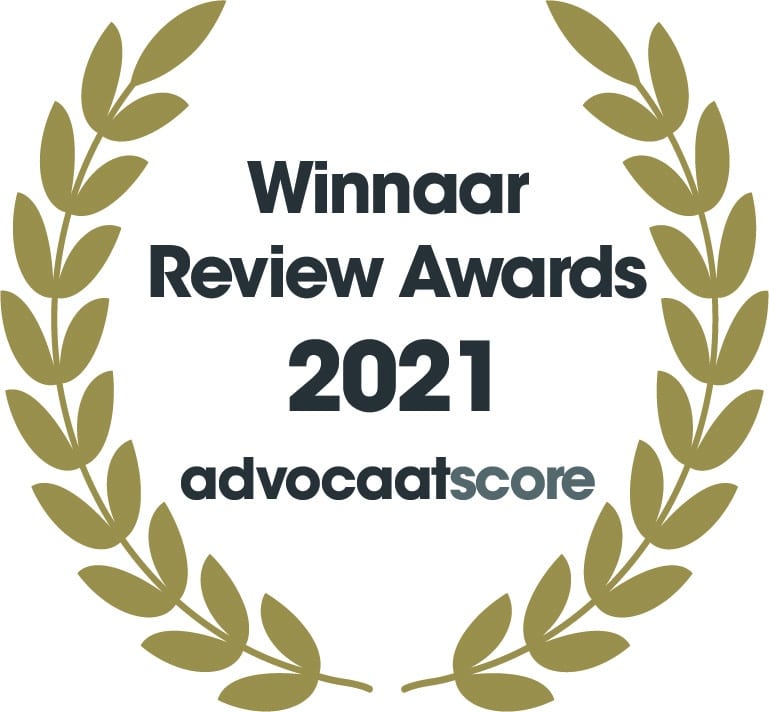 In 2021 and 2020 we are the best-rated law firm in the Netherlands in terms of client satisfaction.
Kroes Advocaten in top 3 Client Review Awards
Kroes Advocaten is one of the winners of the Client Review Awards of Advocaatscore this year! This year our office came third. After we were voted the best lawfirm in 2021 and 2020. Our congratulations also go to Fair Advocaten, which took first place this year. See the full results of the Advocaatscore Review Award here.
We would like to thank all our clients who have taken the time to rate our services and leave a review.
Below is a selection of the most recent reviews from our clients:
Nice, fast and professional immigration law help
Surprisingly efficient/fast with great communication and got an unexpectedly positive result for us, also because of the great connections within IND. Can highly recommend.
Excellent
I had to renew my resident permit and reached out to Sheryl, she helped me understand the process as my case is of a self employment which i hear is difficult/complicated matter. On submitting all the necessary documents, Sheryl was quick to apply and also help me secure the necessary appointments for submitting my biometrics etc to IND. In the end, we i have received a positive response with an extension of 5yrs resident permit card :) . I would always highly recommend to take assistance and legal immigration advice from Sheryl.
Professional, Smooth, On time
I am really happy with the services and support which Kroes Advocaten has provided for my immigration to Netherlands. With the help and guidance of Sander on each and every step overall journey became very smooth. They know every detail of the process. Thanks Sander and Kroes Advocaten.