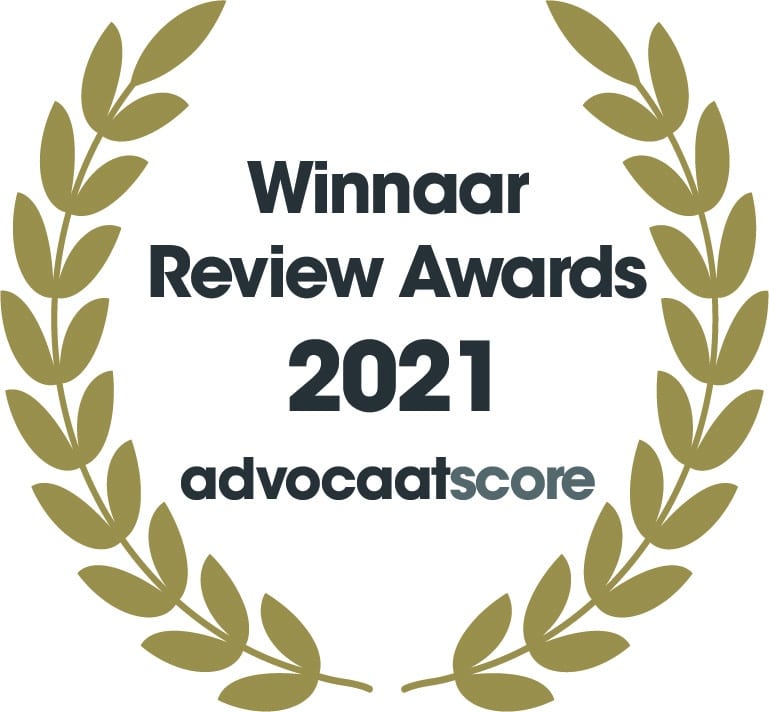 In 2021 and 2020 we are the best-rated law firm in the Netherlands in terms of client satisfaction.
Migration signifies: crossing the border, leaving the beaten path behind. This demands
courage
. Apply for a Dutch passport after 5, 3 or 1 year of legal stay in the Netherlands?
Becoming a Dutch national
A foreign national can acquire Dutch nationality through naturalisation if he or she has been a lawful permanent resident in the Netherlands for five years. Alternatively, it is possible to become a Dutch national by means of the option procedure, intended for people with Dutch roots who do not have a Dutch passport.
Naturalisation
After five years of lawful residence in the Netherlands, a foreign national can apply for naturalisation in order to acquire Dutch nationality.
Foreign nationals who have been married to a Dutch national for three years and live with that Dutch national may obtain Dutch nationality after only three years. This three-year period also applies to unmarried partners who have lived with a Dutch national for three years.
The three-year period also applies to the following category. Foreign nationals who have been married to a Dutch national for three years can obtain the Dutch nationality from abroad, on the condition that they are not domiciled in the country of their nationality. For more information, see the extensive post on this subject.
In order to qualify for naturalisation, applicants must give up their original nationality, unless this is not permitted by their own nationality legislation or they are married for three years to a person with Dutch nationality at the time of the application.
In 2021 a total of 59,680 applications for naturalisation to become Dutch national were filed. In total 98% of these applications were granted.
In 2020 the numbers were as follows: 43,660 applications filed of which 97% were granted.
Option procedure
In the option procedure, the foreign national does not need to pass a civic integration exam or surrender his or her original nationality. The option procedure is open to a wide range of groups of foreign nationals. What they all have in common is the fact that they have built up long-term connections with the Netherlands.
'Latent Dutch nationals'
A specific group that is eligible for the option procedure involves people born before 1985 of a Dutch mother and a father who is a foreign national. Many such people do not have Dutch nationality, because it was not possible for the mother to pass on Dutch nationality to her child at that time. Since 1 October 2010, it has also been possible for latent Dutch nationals to acquire Dutch nationality by means of the option procedure. Please call or e-mail us for further information.
Top-level athletes and Queen Maxima
Occasionally, exemption from the conditions for naturalisation is granted. The law refers to 'highly exceptional cases', which means that important Dutch interests are served by departing from the rules.
Examples might include a top-level athlete granted a passport more quickly in order to enable him or her to play for the national team, rather than waiting for five years. Queen Maxima also acquired Dutch nationality in this way in the space of a year. Be in Good Company. Our clients appreciate our excellent and client-oriented service.
Esther Wolthuis heeft mij goed geholpen bij het indienen van een bezwaarschrift bij het IND na het afkeuren van een aanvraag voor een MVV voor mijn partner. Tijdens dit proces was de communicatie top en is er een krachtig bezwaarschrift…
My permanent residence permit application was declined, but the appeal was formalised very professionally and found well-grounded by IND. I consulted with few other Immigration Lawyers companies and all of them told me that permanent residence…
I do not have enough words to fully describe my experience. So smooth. I had to keep up with them, they were that fast in scheduling appointments, doing all of my paperwork without the bare minimum requirement from me. All of my queries were…
I've applied for Permanent Residence Permit. My case was handled by Edward and Pieter. They have dealt with it so professionally and showed their experience by guiding me through the process. My case was approved within a few weeks after…
Ik ben door deskundigheid goed geholpen door de Esther Wolthuis en Sander Groen. Contact, advies en kundigheid is zeker goed te noemen, een aanrader .
Esther helped me and my partner in applying for a residence permit. The communication was always professional, polite, and very helpful. Next to this Esther could illustrate the process excellently and prepare us for the necessary steps. Clear…
When, shortly before traveling to the Netherlands, we were faced with an unexpected complication, Jelle Kroes provided solid advice and designed an efficient, custom-made solution that helped give us peace of mind.
I worked with Esther and Sander and I cannot recommend them more. They provided us with a lot of relevant information and patiently answered all of our questions. They also made it very easy for us to prepare our case by providing a list of…
I am a former Dutch national, among those who lost their nationality in 1995. I moved to the Netherlands in order to regain my nationality, and used Kroes Advocaten to make the process as smooth as possible. Inge helped with my many questions,…
Want to know more about a Dutch passport application?