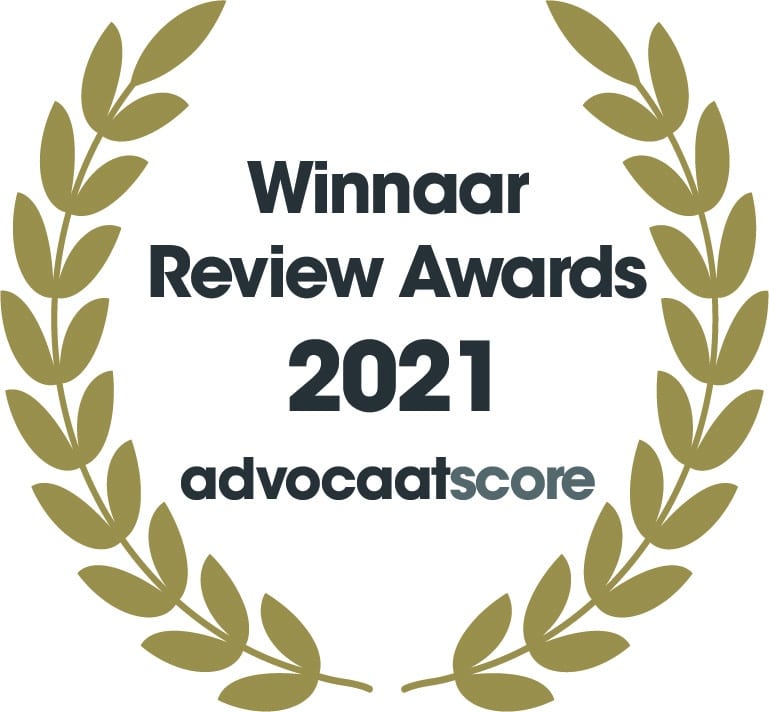 In 2021 and 2020 we are the best-rated law firm in the Netherlands in terms of client satisfaction.
Migration signifies: crossing the border, leaving the beaten path behind. This demands
courage
. Apply for a Dutch passport after 5, 3 or 1 year of legal stay in the Netherlands?
Becoming a Dutch national
A foreign national can acquire Dutch nationality through naturalisation if he or she has been a lawful permanent resident in the Netherlands for five years. Alternatively, it is possible to become a Dutch national by means of the option procedure, intended for people with Dutch roots who do not have a Dutch passport.
Naturalisation
After five years of lawful residence in the Netherlands, a foreign national can apply for naturalisation in order to acquire Dutch nationality.
Foreign nationals who have been married to a Dutch national for three years and live with that Dutch national may obtain Dutch nationality after only three years. This three-year period also applies to unmarried partners who have lived with a Dutch national for three years.
The three-year period also applies to the following category. Foreign nationals who have been married to a Dutch national for three years can obtain the Dutch nationality from abroad, on the condition that they are not domiciled in the country of their nationality. For more information, see the extensive post on this subject.
In order to qualify for naturalisation, applicants must give up their original nationality, unless this is not permitted by their own nationality legislation or they are married for three years to a person with Dutch nationality at the time of the application.
In 2019 a total of 44,400 applications for naturalisation to become Dutch national were filed. In total 97% of these applications were granted.
In 2018 the numbers were as follows: 26,080 applications filed of which 96% were granted.
Option procedure
In the option procedure, the foreign national does not need to pass a civic integration exam or surrender his or her original nationality. The option procedure is open to a wide range of groups of foreign nationals. What they all have in common is the fact that they have built up long-term connections with the Netherlands.
'Latent Dutch nationals'
A specific group that is eligible for the option procedure involves people born before 1985 of a Dutch mother and a father who is a foreign national. Many such people do not have Dutch nationality, because it was not possible for the mother to pass on Dutch nationality to her child at that time. Since 1 October 2010, it has also been possible for latent Dutch nationals to acquire Dutch nationality by means of the option procedure. Please call or e-mail us for further information.
Top-level athletes and Queen Maxima
Occasionally, exemption from the conditions for naturalisation is granted. The law refers to 'highly exceptional cases', which means that important Dutch interests are served by departing from the rules.
Examples might include a top-level athlete granted a passport more quickly in order to enable him or her to play for the national team, rather than waiting for five years. Queen Maxima also acquired Dutch nationality in this way in the space of a year. Be in Good Company. Our clients appreciate our excellent and client-oriented service.
Very professional team, supported me every step of the way, very organized. They are punctual in follow up with the related gov entities. Mr Sander also answered our questions relating to other matters that we are exploring and he was ready to…
Sheryl really helped us wonderfully! She really did care and understood how stressful our situation was and still she made it feel so calm and that everything would work out. I would really recommend Sheryl to help with any immigration permits…
We have used Kroes Advocaten on numerous occasions over the past 11 years and they have been and remain the best legal office we have worked with, not only for immigration related topics. Timelines and expectations are always met, even when…
Really satisfied with all the support provided through the process of getting MVV visa.
One of my biggest fear with relocation was the Visa process as I have heard so many horror stories. Thanks to Sarah Omar I barely lifted a finger. It was truly a great and stress free experience.
I would like to appreciate the constant updates given by Sarah Omar on my entire VISA process while helping me change from one type of permit to another. She is extremely punctual with updates. From the onset, she was knowledgeable about the…
Sheryl did an amazing job of getting us over here, settled and local. We had a lot of moving parts, from various countries and was absolutely essential in our making it over here. Our whole family is thankful for her deft handing of multiple…
I COULD NOT HAVE ASKED FOR A BETTER COMPANY TO TRUST WITH THE RENEWAL OF MY VISA AND MY FAMILY , AS A FOREIGNER DOING THE FIRST RENEWAL OF THE VISAS CAN BE QUET CHALLENGING BUT SHERLY WAS ON TOP OF EVERY SUBJECTS ADVISING ON DOCUMENTS I NEEDED…
Sander Groen provided me with a clear process, reassurance, and guidance. He was there every step of the way to answer my queries and ensure I got to the next step in a timely manner.With Sander's knowledge, experience, and focus, I…
Want to know more about a Dutch passport application?