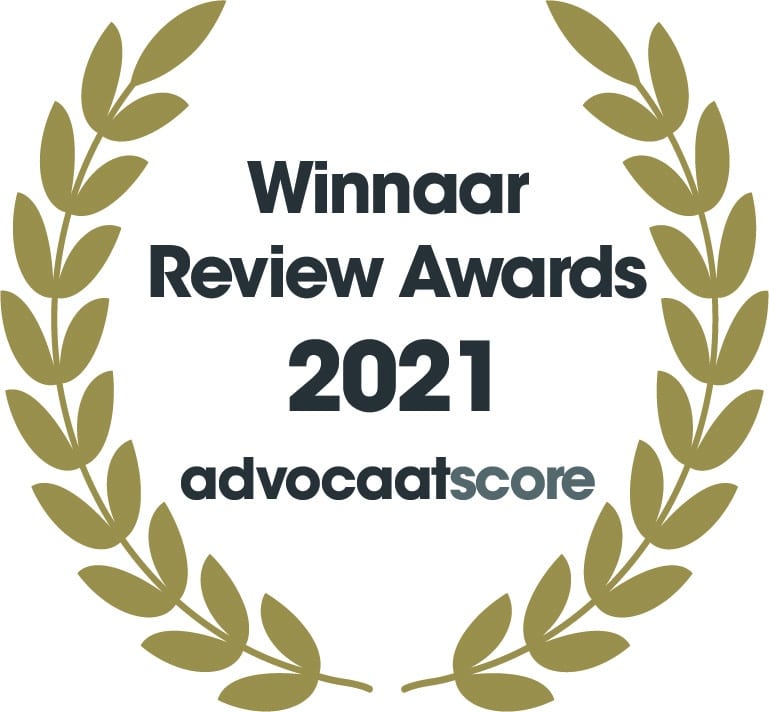 In 2021 and 2020 we are the best-rated law firm in the Netherlands in terms of client satisfaction. With a search year permit, you can work without a work permit
Students and graduates from outside of the EU
Students who have graduated in the Netherlands have several possibilities for extending their stay.
Since 2016, all holders of the search year permit are allowed to work without a work permit during the search year, also the holder of the permit that have graduated abroad. The validity of student visas expires shortly following graduation. In order to extend ones residence and avoid a gap in the residence period the process needs to be embarked upon in a timely fashion.
Search year
Students, following their studies in the Netherlands qualify for an extension on their stay, under the basis of a 'search' year (zoekjaar). This is an excellent opportunity for students to remain in the Netherlands and acquaint themselves further with the country.
During this 'search' year it is possible for students to work, without an employer having to be in possession of a work permit. Such a residence permit is granted for a maximum of one year. The income threshold for this category to qualify for a highly skilled migrant residence permit is € 2,543 gross per month (exclusive 8% holiday allowance), which is gross per annum € 30,516 (excluding 8% holiday allowance) gross per year, regardless of age. The permit can be requested immediately after graduation, of within three years after graduation.
Also foreigners that have worked as a scientific researcher in The Netherlands are eligbible for the search year permit.
There are also other possibilities for extending a students' residence, either through employment, as an entrepreneur, or due to family reunification.
Search year for graduates of higher education outside the Netherlands
Foreign students can also apply for a residence permit if they are graduates of higher education. This option is principally available to students who have completed a Masters level programme, finished a post-doc of Phd. In this case they have to have graduated from one of the Universities ranked in the top 200 list of the most recent rankings of the Times Higher Education World University Rankings, the QS World University Rankings or the Shanghai Jiao Tong Ranking. The university needs to be in the top 200 list in the year of graduation. And the university must be listed on two of the three top 200 lists.
During the validity period of the permit, holders of this permit can look for employment as a highly skilled migrant, or set up a business independently. In order to qualify for the highly skilled migrant residence permit, the gross monthly salary threshold is € 2,497 (exclusive 8% holiday allowance), which is gross annually € 29,964 (excluding 8% holiday allowance).
Such residence permits are granted for a maximum of one year and are not extendable. All holders of the search year permit are allowed to work without a work permit during the search year.
Foreigners can apply for such a residence permit up to three years after the date stated on their degree. Be in Good Company. Our clients appreciate our excellent and client-oriented service.
Really satisfied with all the support provided through the process of getting MVV visa.
One of my biggest fear with relocation was the Visa process as I have heard so many horror stories. Thanks to Sarah Omar I barely lifted a finger. It was truly a great and stress free experience.
I would like to appreciate the constant updates given by Sarah Omar on my entire VISA process while helping me change from one type of permit to another. She is extremely punctual with updates. From the onset, she was knowledgeable about the…
Sheryl did an amazing job of getting us over here, settled and local. We had a lot of moving parts, from various countries and was absolutely essential in our making it over here. Our whole family is thankful for her deft handing of multiple…
I COULD NOT HAVE ASKED FOR A BETTER COMPANY TO TRUST WITH THE RENEWAL OF MY VISA AND MY FAMILY , AS A FOREIGNER DOING THE FIRST RENEWAL OF THE VISAS CAN BE QUET CHALLENGING BUT SHERLY WAS ON TOP OF EVERY SUBJECTS ADVISING ON DOCUMENTS I NEEDED…
Sander Groen provided me with a clear process, reassurance, and guidance. He was there every step of the way to answer my queries and ensure I got to the next step in a timely manner.With Sander's knowledge, experience, and focus, I…
Sheryl has been extremely helpful, and has given us all of the possible/realistic options, and was able to successfully assist me in obtaining my residence permit. My only suggestion would be that they provide a checklist of some sort so I…
We had a complex situation about a working permit. Even the most complicated situations are handled by care and solved accurately by Jelle.
I had the pleasure to receive Sander's help for getting in place my new residence permit for 5 years. His attention and advice was clear and helpful.
Do you have a question about your search year permit?