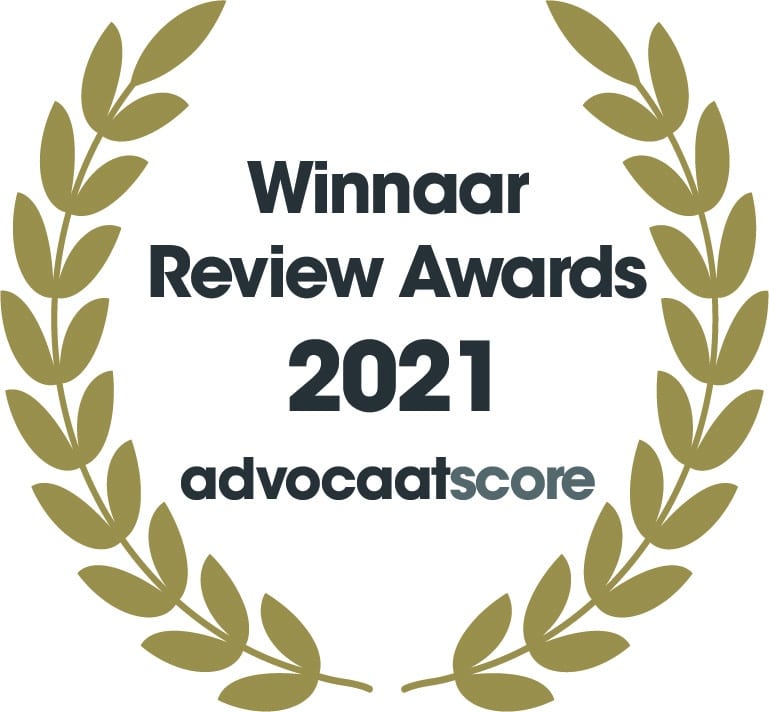 In 2021 and 2020 we are the best-rated law firm in the Netherlands in terms of client satisfaction. With a search year permit, you can work without a work permit
Students and graduates from outside of the EU
Students who have graduated in the Netherlands have several possibilities for extending their stay.
Since 2016, all holders of the search year permit are allowed to work without a work permit during the search year, also the holder of the permit that have graduated abroad. The validity of student visas expires shortly following graduation. In order to extend ones residence and avoid a gap in the residence period the process needs to be embarked upon in a timely fashion.
Search year
Students, following their studies in the Netherlands qualify for an extension on their stay, under the basis of a 'search' year (zoekjaar). This is an excellent opportunity for students to remain in the Netherlands and acquaint themselves further with the country.
During this 'search' year it is possible for students to work, without an employer having to be in possession of a work permit. Such a residence permit is granted for a maximum of one year. The income threshold for this category to qualify for a highly skilled migrant residence permit is € 2,543 gross per month (exclusive 8% holiday allowance), which is gross per annum € 30,516 (excluding 8% holiday allowance) gross per year, regardless of age. The permit can be requested immediately after graduation, of within three years after graduation.
Also foreigners that have worked as a scientific researcher in The Netherlands are eligbible for the search year permit.
There are also other possibilities for extending a students' residence, either through employment, as an entrepreneur, or due to family reunification.
Search year for graduates of higher education outside the Netherlands
Foreign students can also apply for a residence permit if they are graduates of higher education. This option is principally available to students who have completed a Masters level programme, finished a post-doc of Phd. In this case they have to have graduated from one of the Universities ranked in the top 200 list of the most recent rankings of the Times Higher Education World University Rankings, the QS World University Rankings or the Shanghai Jiao Tong Ranking. The university needs to be in the top 200 list in the year of graduation. And the university must be listed on two of the three top 200 lists.
During the validity period of the permit, holders of this permit can look for employment as a highly skilled migrant, or set up a business independently. In order to qualify for the highly skilled migrant residence permit, the gross monthly salary threshold is € 2,497 (exclusive 8% holiday allowance), which is gross annually € 29,964 (excluding 8% holiday allowance).
Such residence permits are granted for a maximum of one year and are not extendable. All holders of the search year permit are allowed to work without a work permit during the search year.
Foreigners can apply for such a residence permit up to three years after the date stated on their degree. Be in Good Company. Our clients appreciate our excellent and client-oriented service.
Our experience with Kroes Advocaten, specifically Inge te Pas, was great. Inge was very helpful, proactive, and efficient, and guided us very well throughout the immigration process and explained every step. Everything was so well managed -…
I have had the pleasure to work with Sheryl, she was very professional, proactive and helpful. At every situation she gave me the right advice, and my citizenship application went very smoothly thanks to her efforts.
I highly recommend them for immigration services. Sander and Sarah provided me a efficient support with all the processes.
I would definitely recommend Kroes Advocaten for immigration services. I was able to acquire my residence permit with no issues thanks to the quality service provided my the team. Thank you Sander for making the process smooth and efficient…
The available options based on our specific circumstances was very clear at the onset and the requirements to complete the process applicable to us fully explained.
Sander helped me with my residence permit as a self-employed person. He listened to my concerns, analyzed my situation, and gave solid advice. During the application process, he actively pushed the IND and ROV for further information and kept…
Good day! I want to say thanks a lot to Irene van der Fluit! She is perfect specialist. Everything was fast, clear and professionally.
Irene was very efficient in finding a solution for our immigration issue. She was in communication with relevant parties in a fast and polite manner. The outcome was favorable and we where very pleased with the entire process. After the case…
Esther Wolthuis heeft mij goed geholpen bij het indienen van een bezwaarschrift bij het IND na het afkeuren van een aanvraag voor een MVV voor mijn partner. Tijdens dit proces was de communicatie top en is er een krachtig bezwaarschrift…
Do you have a question about your search year permit?