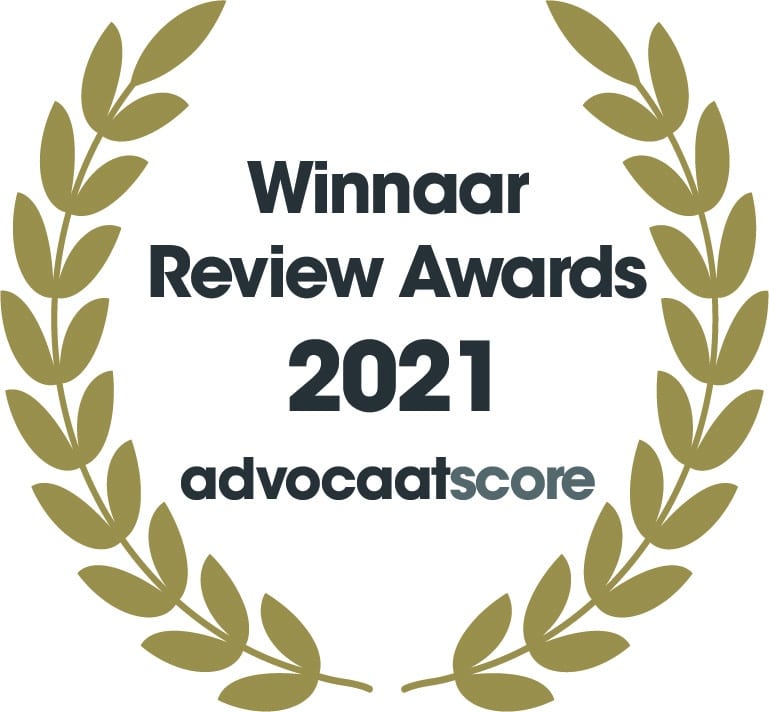 In 2021 and 2020 we are the best-rated law firm in the Netherlands in terms of client satisfaction. With a search year permit, you can work without a work permit
Students and graduates from outside of the EU
Students who have graduated in the Netherlands have several possibilities for extending their stay.
Since 2016, all holders of the search year permit are allowed to work without a work permit during the search year, also the holder of the permit that have graduated abroad. The validity of student visas expires shortly following graduation. In order to extend ones residence and avoid a gap in the residence period the process needs to be embarked upon in a timely fashion.
Search year
Students, following their studies in the Netherlands qualify for an extension on their stay, under the basis of a 'search' year (zoekjaar). This is an excellent opportunity for students to remain in the Netherlands and acquaint themselves further with the country.
During this 'search' year it is possible for students to work, without an employer having to be in possession of a work permit. Such a residence permit is granted for a maximum of one year. The income threshold for this category to qualify for a highly skilled migrant residence permit is € 2,543 gross per month (exclusive 8% holiday allowance), which is gross per annum € 30,516 (excluding 8% holiday allowance) gross per year, regardless of age. The permit can be requested immediately after graduation, of within three years after graduation.
Also foreigners that have worked as a scientific researcher in The Netherlands are eligbible for the search year permit.
There are also other possibilities for extending a students' residence, either through employment, as an entrepreneur, or due to family reunification.
Search year for graduates of higher education outside the Netherlands
Foreign students can also apply for a residence permit if they are graduates of higher education. This option is principally available to students who have completed a Masters level programme, finished a post-doc of Phd. In this case they have to have graduated from one of the Universities ranked in the top 200 list of the most recent rankings of the Times Higher Education World University Rankings, the QS World University Rankings or the Shanghai Jiao Tong Ranking. The university needs to be in the top 200 list in the year of graduation. And the university must be listed on two of the three top 200 lists.
During the validity period of the permit, holders of this permit can look for employment as a highly skilled migrant, or set up a business independently. In order to qualify for the highly skilled migrant residence permit, the gross monthly salary threshold is € 2,497 (exclusive 8% holiday allowance), which is gross annually € 29,964 (excluding 8% holiday allowance).
Such residence permits are granted for a maximum of one year and are not extendable. All holders of the search year permit are allowed to work without a work permit during the search year.
Foreigners can apply for such a residence permit up to three years after the date stated on their degree. Be in Good Company. Our clients appreciate our excellent and client-oriented service.
I do not have enough words to fully describe my experience. So smooth. I had to keep up with them, they were that fast in scheduling appointments, doing all of my paperwork without the bare minimum requirement from me. All of my queries were…
I've applied for Permanent Residence Permit. My case was handled by Edward and Pieter. They have dealt with it so professionally and showed their experience by guiding me through the process. My case was approved within a few weeks after…
Ik ben door deskundigheid goed geholpen door de Esther Wolthuis en Sander Groen. Contact, advies en kundigheid is zeker goed te noemen, een aanrader .
Esther helped me and my partner in applying for a residence permit. The communication was always professional, polite, and very helpful. Next to this Esther could illustrate the process excellently and prepare us for the necessary steps. Clear…
When, shortly before traveling to the Netherlands, we were faced with an unexpected complication, Jelle Kroes provided solid advice and designed an efficient, custom-made solution that helped give us peace of mind.
I worked with Esther and Sander and I cannot recommend them more. They provided us with a lot of relevant information and patiently answered all of our questions. They also made it very easy for us to prepare our case by providing a list of…
I am a former Dutch national, among those who lost their nationality in 1995. I moved to the Netherlands in order to regain my nationality, and used Kroes Advocaten to make the process as smooth as possible. Inge helped with my many questions,…
Irene is an excellent lawyer. Her advice and communication reassured us throughout the process. We chose to do both our applications with Kroes Advocaten. Both applications were successful. We strongly recommend hiring Irene to aid in…
I had a very good experience with Mr. Groen. From the start he gave me very fair and straight forward advices and answers on my case, which made me feel very secure and calm. He was always very proactive with my case and i don't have to remind…
Do you have a question about your search year permit?