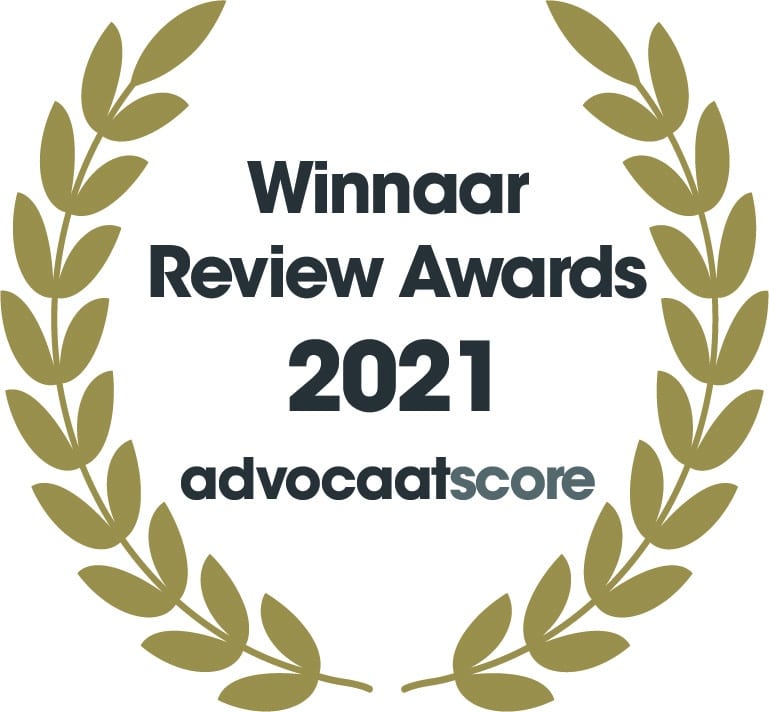 Wij zijn in 2021 én 2020 het beste advocatenkantoor van Nederland op het gebied van klanttevredenheid.
Kroes Advocaten is
gespecialiseerd
in Nederlands en Europees immigratierecht.
De reviews hieronder zijn van onze klanten. Deze reviews komen voort uit een doorlopend klanttevredenheidsonderzoek dat zorgvuldig en speciaal voor de advocatuur is samengesteld door Advocaatscore. Dit doorlopende klanttevredenheidsonderzoek sluit aan bij onze kernwaarden waarin wij streven naar voortreffelijkheid, samenwerking en integriteit. Wij werken aan het succes van onze klanten.
Daarom zijn wij ook transparant over de beoordeling van onze klanten over onze dienstverlening. De reviews hieronder zijn niet door ons aangepast.
Very quick and professional
Really satisfied with all the support provided through the process of getting MVV visa.
One of my biggest fear with relocation was the Visa process as I have heard so many horror stories. Thanks to Sarah Omar I barely lifted a finger. It was truly a great and stress free experience.
Quick, professional, knowledgeable and very proactive
I would like to appreciate the constant updates given by Sarah Omar on my entire VISA process while helping me change from one type of permit to another. She is extremely punctual with updates. From the onset, she was knowledgeable about the documents required and the entire IND process. She is very professional and I would rate this a quality service!!
Sheryl was the voice of calm through all the trials of relocation
Sheryl did an amazing job of getting us over here, settled and local. We had a lot of moving parts, from various countries and was absolutely essential in our making it over here. Our whole family is thankful for her deft handing of multiple bureaucracies.
MY EXPERIANCE WAS EXCELLENT AND SATISFACTORY
I COULD NOT HAVE ASKED FOR A BETTER COMPANY TO TRUST WITH THE RENEWAL OF MY VISA AND MY FAMILY , AS A FOREIGNER DOING THE FIRST RENEWAL OF THE VISAS CAN BE QUET CHALLENGING BUT SHERLY WAS ON TOP OF EVERY SUBJECTS ADVISING ON DOCUMENTS I NEEDED TO GET TOGETHER FOR THE IND. SOME OF THE THINGS SHE ADVISED ON WHERE NOT EVEN HER PLACE TO DO BUT SHE MADE SURE THAT SHE ASSITED WHENEVER SHE COULD FOR THE PROCESS TO BE SMOOTH .QEEK UP THE GOOD WORK YOU ARE SIMPLY THE BEST I WOULD NOT HAVE ASKED FOR ANY OTHER COMPANY FOR THIS TASK.
Professional, knowledgable, and efficient
Sander Groen provided me with a clear process, reassurance, and guidance. He was there every step of the way to answer my queries and ensure I got to the next step in a timely manner.With Sander's knowledge, experience, and focus, I successfully received a residence permit.
Very helpful in getting things done!
Sheryl has been extremely helpful, and has given us all of the possible/realistic options, and was able to successfully assist me in obtaining my residence permit. My only suggestion would be that they provide a checklist of some sort so I could go over the full list of documents (in which there were many). All in all, I would definitely work with her again and highly recommend Kroes Advocaten.
We had a complex situation about a working permit. Even the most complicated situations are handled by care and solved accurately by Jelle.
I had the pleasure to receive Sander's help for getting in place my new residence permit for 5 years. His attention and advice was clear and helpful.
Hulp nodig  van een expert advocaat?