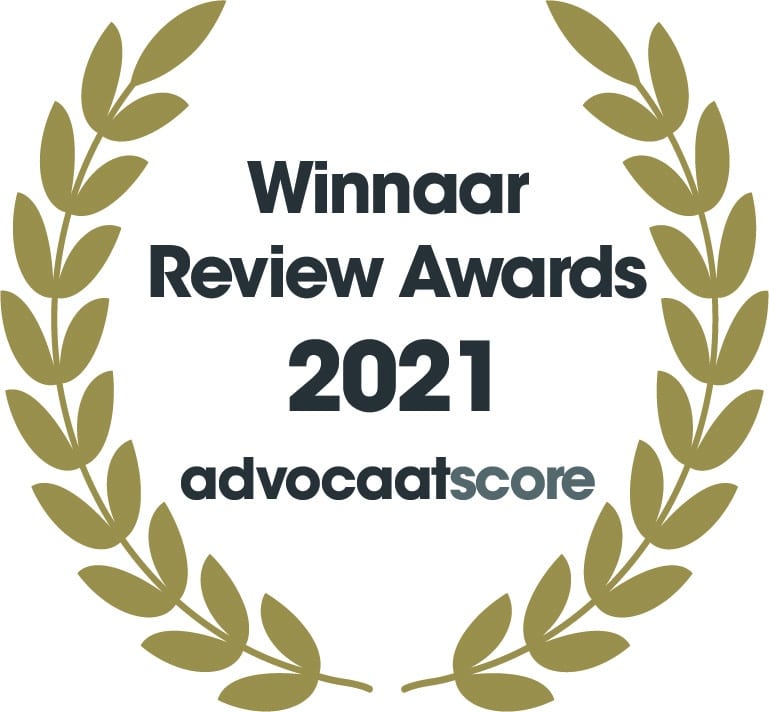 Wij zijn in 2021 én 2020 het beste advocatenkantoor van Nederland op het gebied van klanttevredenheid.
Kroes Advocaten is
gespecialiseerd
in Nederlands en Europees immigratierecht.
De reviews hieronder zijn van onze klanten. Deze reviews komen voort uit een doorlopend klanttevredenheidsonderzoek dat zorgvuldig en speciaal voor de advocatuur is samengesteld door Advocaatscore. Dit doorlopende klanttevredenheidsonderzoek sluit aan bij onze kernwaarden waarin wij streven naar voortreffelijkheid, samenwerking en integriteit. Wij werken aan het succes van onze klanten.
Daarom zijn wij ook transparant over de beoordeling van onze klanten over onze dienstverlening. De reviews hieronder zijn niet door ons aangepast.
Excellent, Reliable and Professional service
I thought, highly skilled migrant visa will be a piece of cake. But IND had other plans, but my lawyer always took care of the situation. She was always transparent with very straight forward communication. At the end I did land in The Netherlands. Thank you Sarah, I really appreciate it. I would advice, anyone looking for immigration lawyer, try KroesAdocaten you wont be disappointed.
Our lawyer helped us to get residence permit and IND permits, for my family and for me. Our lawyer, Miss S. , was so kind and she always replied my mails as quick as possible. Everything was so clear. During filing IND forms, she helped me properly and on time. Our al progress was so smooth and clear. We had no problem either with Embassy or IND. Just 1 suggestion, due to high volume of BSN application, lawyers can suggest applicants to get an appointment for BSN number. I had chance to get an appointment but many people are still waiting to get their BSN numbers. Maybe, at the beginning of process, they can somehow lead people to get an appointment. Thanks for all. Gokhan
Everything was structured and smooth. Thank you.
So helpful and informative.
I had a strong communication with the lawyer. She told me all the procedures in detail and helped me to overcome them step by step on time.
It was great to have a knowledgeable, professional, responsive team to handle my DAFT application!
From the intake call through the approval of my Resident Permit, I always felt I was in capable hands. I received great guidance throughout the process as well as reminders of what to expect along the way. I could always count on Esther to respond quickly to my questions and offer reassurance as needed.
Ms.Esther Wolthuis was very responsive and professional. I am really satified with her professional service!
Honestly, Quality and Expertise
Totally recommended . Great communication channel Fast and responsive Smart and Flexible
Super knowledgeable and super efficient
Even I've applied late for this service but processing and consulting was perfect and suitable. Laywer and back office show me so nice service, on time and correct opinion and action in advance. Thanks again !
This is the second time Sheryl Goldberg has helped us out and each time she is very helpful and knowledgeable. Could not be happier with our experience!
I had an awesome, flexible and professional experience with Sarah Omar.
My experience with Kroes Advocaten, especially with Sarah Omar was great, awesome, flexible and professional. She replied on all my emails and questions I had. She did her best to help me and I would like to recommend her to other people. Thank you!
Highly professional / Well arranged procedure
Mr. Sander Groen took our case when it is in a difficult situation, and whole things changed by his professional skill. We get the results in an impressively short time. Every step is well arranged. This case give us stong confidence to cooperate with Kroes Advocaten in future.
Excellent support / Well beyond expectations
Our company is operative worldwide and yet, we have never experienced such a professional dedicated support relatively to work permits. We would like to thank Mr. Groen for his excellent support, his prompt availability to help us and to clear any doubt we had on different related matters. We would definitely recommend Kroes Advocaten to anyone in need for support regarding work permits in The Netherlands.
Professional handling and good guidance
With my case I've received professional support. While the situation was uneasy, I've been provided with clear and honest expectations and advice on how to proceed. There was a good and timely communication on every step. Eventually, the case was resolved in the best possible manner for me. Me and my family are very happy to work with and highly recommend Kroes Advocaten & Inge Eggen - te Pas.
I'm sincerely grateful to Mr. Sander Groen for his help in an uneasy situation with MVV visas for our team. It gives me great pleasure to recommend Kroes Adocaten and Mr. Sander Groen to anyone looking for immigration legal services.
Great professional with the highest quality services
Edward handled my case professionally with services of the highest quality.
Very experienced & knowledgeable lawyers about immigration
Inge Eggen - te Pas acted very professionaly and managed every phase of the immigration process very smoothly. She was all the time reachable by phoe and via emails, excellent communication & coordination skills. Her time management was exact and completed the mission within given timeline. Me and my family are very happy to work with her and we highly recommend Kroes Advocaten & Inge Eggen - te Pas.
True professional approach to handeling cases. Very helpful and attantive comunication.
All issues were handled professionally to a good result.
Services of the highest quality and efficiency.
The service provided by Inge, from inception to conclusion, has been of the highest quality. Inge was extremely helpful and efficient. I will most certainly refer all future instructions I may have to Inge.
I would like to give a high evaluation to the sincere attitude and kindness of continuously contacting customers and updating them.
Supberb Work by Kroes Advocaten
first , Thanks a lot for mr drs Sheryl Goldberg, she is very knowledgeable and deep understanding of how to do residence permit in all cases . From the day1 we started the process she was on time and updated as well as very detailed about what is happening , communicated all stages of the process . I am very much happy about her work and I highly recommand anyone who have immigration related issues should consult mr drs Sheryl and Kroes Advocaten .
Hulp nodig  van een expert advocaat?