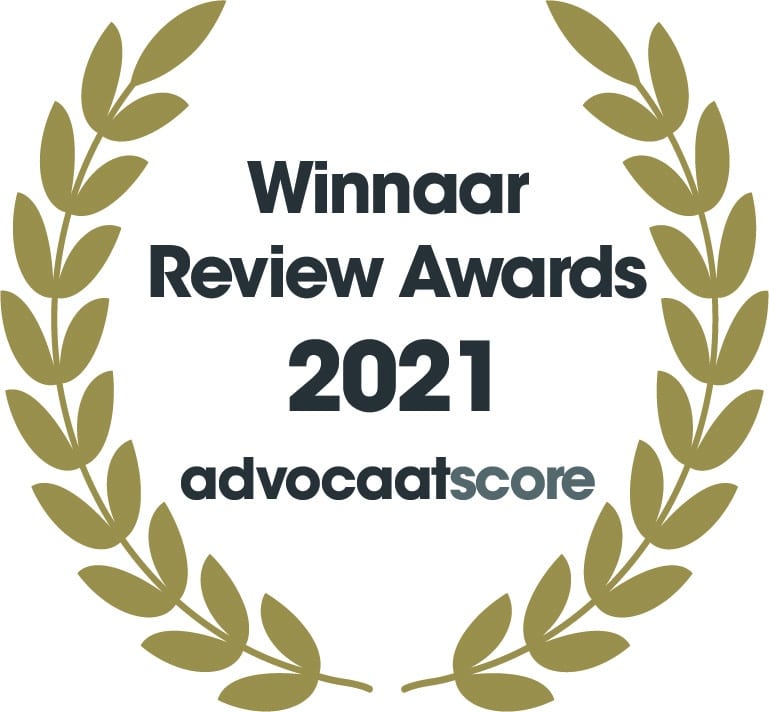 In 2021 and 2020 we are the best-rated law firm in the Netherlands in terms of client satisfaction.
We have an

excellent

relationship with the Immigration and Naturalisation Service (IND) We only submit applications that we think will get approved
Family reunification
Family members of foreigners already in possession of a residence permit, or who arrive in the Netherlands at the same time as the 'head of the family' can take advantage of the 'family reunification' ruling.
In the Netherlands this ruling applies to spouses, registered partners, unmarried partners and same sex couples. Children to the age of 18 years are also able to join their parents in the Netherlands under this ruling.
The principle earner (sponsor) needs to prove a gross salary of a minimum of €1,934.40 per month (excluding 8% holiday allowance ). Furthermore at the time of application for either an MVV or residence permit an employment contract valid for at least one year needs to be provided.
Documentation
Crucial for applications based on the family reunification ruling is the provision of documentation confirming marriage or partnership.
The single status certificate (status of being not married) can not be older than 6 months at the date of application.
Both the marriage certificate and the unmarried certificate require a legalisation stamp (Consular Legalisation) or Apostil.
What happens when your relationship is over?
If your relationship or marriage ends, there are several options to continue your stay in the Netherlands. Click here to read more about the options open to you in case you wish to retain your right to stay and live in the Netherlands.
Basic Integration Exam
Before applying for a family reunification MVV (visa) applicants need to have completed the Basisexamen Inburgering in het Buitenland (Basic Integration Exam) in their country of residence, overseas.
Citizens of countries for which an MVV is not required to enter the Netherlands are exempted from this requirement. These countries are: the United States of America, Australia, Canada, Japan, New Zealand, South Korea and United Kingdom. Furthermore, citizens of the European Union, Switzerland, Iceland, Norway and Lichtenstein are also exempted from this requirement.
Spouses and registered partners of foreigners working in the Netherlands are also exempted from this requirement, regardless of their nationality.
Basisexamen Inburgering in het Buitenland (Basic Integration Exam) tests if applicants have sufficient basic knowledge of the Dutch language and customs. The exam cost €150 and must be undertaken at a Dutch representation in the applicants' country of residence/origin.
Residence permit to stay with a Dutch minor child
If you are the parent of a Dutch minor child, you might qualify for a residence permit to stay with your child.
The main requirement is that there is a relationship of dependence between you and your child. The Dutch Immigration Service takes as a fact that there is such dependency in case you are actually involved in the caring and/or upbringing of your child. This is irrespective of the extent or frequency  There are no income requirements and you do not have to be in a relationship with the other parent of your child.
When you reside abroad, you can apply for an entry visa at the Dutch Representation at your country of residence.
We would be pleased to advise you on the subject of Family Reunification.
Effective and efficient communication!
My partner and I had a consultation with lawyer Inge te Pas regarding possibilities for immigration to the Netherlands. Inge was kind and approachable and gave clear advice on the issue at hand, and was able to answer all our questions. Based…
It takes a lot of stress away to work with an experienced and approachable lawyer like Sheryl.
I recently had the pleasure of working with Edward Van Kempen from Kroes Advocaten. From the first moment of our consultation, I could tell that Edward was truly dedicated to helping me with my matter. Thanks to the Edward's hard work and…
This is the second time I have relied on the excellent guidance of Kroes Advocaten and I am again very satisfied - I will not hesitate to reach out to them in the future if needed. I highly recommend them for their professionalism, experience,…
The advice and support we received for our migration administrative process really made a difference. The lawyer who followed our file showed a lot of availability to answer our doubts and questions. We felt supported throughout the different…
Quick response, very professional advice, deep understanding of a customer's needs
A highly professional approach and not typical fast response time to customer inquiries. We have been working with this company for several years and have always had a positive experience.
Jelle has been great in providing the answer to my query. He replies within few hours after I contacted him, definitely if you need help reach out to Jelle and he will support you!
Do you have a question about the visa application for your family members?