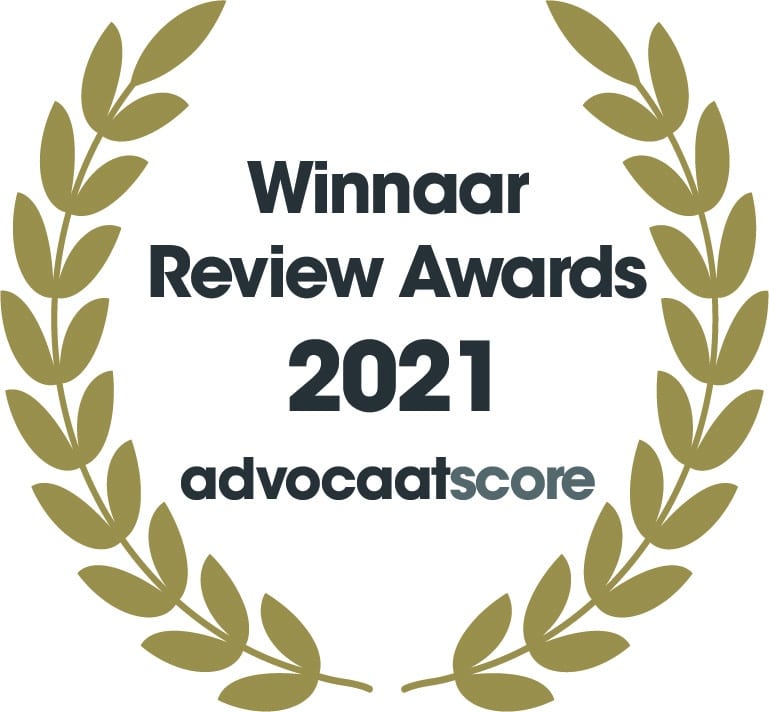 In 2021 and 2020 we are the best-rated law firm in the Netherlands in terms of client satisfaction.
We have an

excellent

relationship with the Immigration and Naturalisation Service (IND) We only submit applications that we think will get approved
Family reunification
Family members of foreigners already in possession of a residence permit, or who arrive in the Netherlands at the same time as the 'head of the family' can take advantage of the 'family reunification' ruling.
In the Netherlands this ruling applies to spouses, registered partners, unmarried partners and same sex couples. Children to the age of 18 years are also able to join their parents in the Netherlands under this ruling.
The principle earner (sponsor) needs to prove a gross salary of a minimum of €1,725 per month (excluding 8% holiday allowance ). Furthermore at the time of application for either an MVV or residence permit an employment contract valid for at least one year needs to be provided.
Documentation
Crucial for applications based on the family reunification ruling is the provision of documentation confirming marriage or partnership.
The single status certificate (status of being not married) can not be older than 6 months at the date of application.
Both the marriage certificate and the unmarried certificate require a legalisation stamp (Consular Legalisation) or Apostil.
What happens when your relationship is over?
If your relationship or marriage ends, there are several options to continue your stay in the Netherlands.Click here to read more about the options open to you in case you wish to retain your right to stay and live in the Netherlands.
Basic Integration Exam
Before applying for a family reunification MVV (visa) applicants need to have completed the Basisexamen Inburgering in het Buitenland (Basic Integration Exam) in their country of residence, overseas.
Citizens of countries for which an MVV is not required to enter the Netherlands are exempted from this requirement. These countries are: the United States of America, Australia, Canada, Japan, New Zealand, South Korea and United Kingdom. Furthermore, citizens of the European Union, Switzerland, Iceland, Norway and Lichtenstein are also exempted from this requirement.
Spouses and registered partners of foreigners working in the Netherlands are also exempted from this requirement, regardless of their nationality.
Basisexamen Inburgering in het Buitenland (Basic Integration Exam) tests if applicants have sufficient basic knowledge of the Dutch language and customs. The exam cost €150 and must be undertaken at a Dutch representation in the applicants' country of residence/origin.
Residence permit to stay with a Dutch minor child
If you are the parent of a Dutch minor child, you might qualify for a residence permit to stay with your child.
The main requirement is that there is a relationship of dependence between you and your child. The Dutch Immigration Service takes as a fact that there is such dependency in case you are actually involved in the caring and/or upbringing of your child. This is irrespective of the extent or frequency  There are no income requirements and you do not have to be in a relationship with the other parent of your child.
When you reside abroad, you can apply for an entry visa at the Dutch Representation at your country of residence.
We would be pleased to advise you on the subject of Family Reunification.
Really satisfied with all the support provided through the process of getting MVV visa.
One of my biggest fear with relocation was the Visa process as I have heard so many horror stories. Thanks to Sarah Omar I barely lifted a finger. It was truly a great and stress free experience.
I would like to appreciate the constant updates given by Sarah Omar on my entire VISA process while helping me change from one type of permit to another. She is extremely punctual with updates. From the onset, she was knowledgeable about the…
Sheryl did an amazing job of getting us over here, settled and local. We had a lot of moving parts, from various countries and was absolutely essential in our making it over here. Our whole family is thankful for her deft handing of multiple…
I COULD NOT HAVE ASKED FOR A BETTER COMPANY TO TRUST WITH THE RENEWAL OF MY VISA AND MY FAMILY , AS A FOREIGNER DOING THE FIRST RENEWAL OF THE VISAS CAN BE QUET CHALLENGING BUT SHERLY WAS ON TOP OF EVERY SUBJECTS ADVISING ON DOCUMENTS I NEEDED…
Sander Groen provided me with a clear process, reassurance, and guidance. He was there every step of the way to answer my queries and ensure I got to the next step in a timely manner.With Sander's knowledge, experience, and focus, I…
Sheryl has been extremely helpful, and has given us all of the possible/realistic options, and was able to successfully assist me in obtaining my residence permit. My only suggestion would be that they provide a checklist of some sort so I…
We had a complex situation about a working permit. Even the most complicated situations are handled by care and solved accurately by Jelle.
I had the pleasure to receive Sander's help for getting in place my new residence permit for 5 years. His attention and advice was clear and helpful.
Do you have a question about the visa application for your family members?